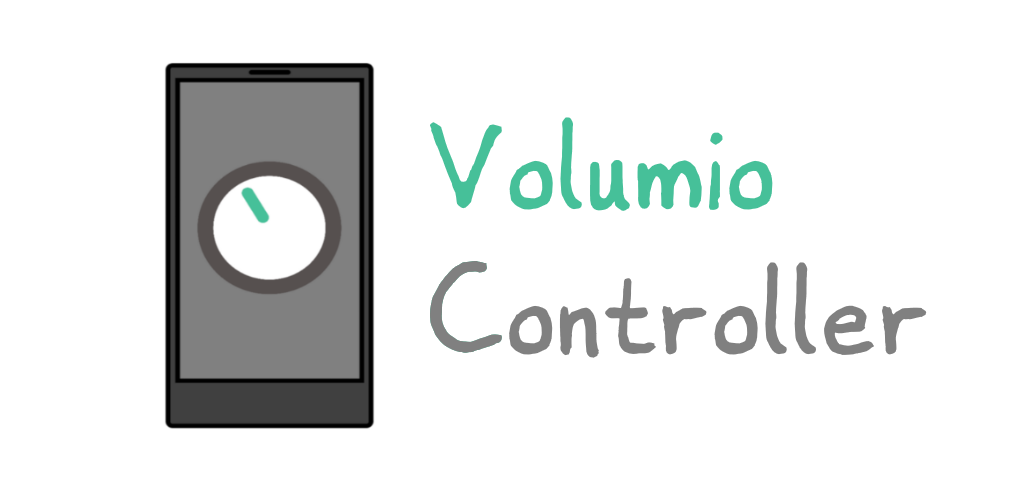 Volumio Controller is a simple tool to control your Volumio.

The first time starting the app, you can fill in the ip-address of your Volumio in your local network.
This is then saved on your phone for all the next times you open the app.

Currently has the following features: (v1.6)

Show playback info:
- Title
- Artist
- Album art

Playback control:
- Play
- Pause
- Stop
- Previous
- Next
- Random
- Repeat
- Seek
- Change volume (Stepwise and freely)
- (Un)mute

Track options:
- Add / Remove a track from favourites
- Add / Remove a track from a playlist

Queue:
- Show tracks in current queue
- Select a different track from this queue to play
- Clear the entire queue
- Remove a specific queue item

Browsing:
- Quick access buttons for: Playlists, Library, Favourites and Web radio.
All other categories are accessed with the last button: Other.
- Browse back and forth through the different categories
- Custom search by typing a query
- Add a playlist/folder to the queue (if applicable)
- Replace the current queue with one of the playlists/folders (if applicable)
- Add a track to the queue
- Replace the queue by a track
- Creating a new playlist
- Deleting a playlist
- Removing a track from a playlist
- Removing a track from favourites

Controls:
- Shutdown Volumio
- Reboot Volumio
- Continuous refreshing of info by default. Although this is not intensive, there is also an option to stop continuously refreshing. For example if you just need to change the volume and don't care about the info displayed.


Back